RTMC EXPO Information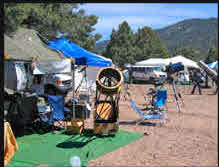 Click here for maps and directions
Click here for a downloadable summary of rules and other information
Arrival Time
The conference grounds will open no sooner than noon on Thursday. The safety plan requires RTMC AE monitors to assure that cars are parked to the side of the road and access is clear. The starting point will be moved forward as to allow everyone to park along the side of the road inside the entrance of Camp Oakes. No one is allowed to park on the side of the road outside the gates of Camp Oakes and into the adjoining neighborhood streets. Everyone arriving early will be accommodated inside the Camp property according to arrival time. If you arrive early, be prepared to camp overnight along the entrance road. No restrooms or other facilities are available while in line early in the camp. In previous years a few early-birds have attempted to stake out campsites prior to Thursday. Signs, tents, bedding, and other items placed in an attempt to reserve space will be removed and may be recovered at the Lost & Found.
Commercial Exhibitors, Vendors, and Clubs
Space is available to explain and sell your astronomical products. Space for commercial exhibitors, vendors, and clubs will be assigned only upon request. See the Vendors/Sponsors page for details.
Camp Activities
SATURDAY:
9-10 Canoes
10-11 Archery
2-3 Zip line ($10 per ride)
3-4 Fishing
SUNDAY:
9am-11am Zip line ($10 fee)
1pm-2pm Canoes
2pm-3pm Archery and Mine Chutes (slide tubes)
Fire Safety
The Fire Marshal has required additional changes. Because of problems with RV sliders blocking the road before gates open, a special parking area has been set aside for them near the entrance to Camp Oakes. The Fire Marshal also eliminated some roadside parking spaces, reducing parking for Early Arrivers and swap meet'rs.
Pets
The Camp Oakes personnel have requested that NO pets will be allowed in the camp unless it is a licensed service/therapy animal. This is for liability reasons and for you and your pet's safety. They will ask you to leave if you bring a pet in to the camp that is not a licensed service animal. We greatly appreciate your understanding and following the Camp rules.
Smoking
Because of fire dangers, Camp Oakes requires that smoking be limited to the area behind Bose Hall. Smoking is also allowed inside your vehicle. Cigarette butts are to be disposed of in a fireproof container or inside your vehicle's ashtray. The camp asks for your understanding in this because cigarette butts tend to end up on the ground and the camp staff are picking them up one at a time for months after the conference.
As in the past, the Safety Plan includes:
•Monitors to assure roads are kept clear, specific areas are closed to vehicles, and cars are properly parked off the road (especially while awaiting opening). Please cooperate with RTMC Staff.
•Prohibition of outdoor fires, including charcoal fires and white gas stoves. Propane is acceptable.
•We will again require a specific type of fire extinguisher and safety certification on vendor tents and canopies for all vendors (not swap meeters).
•Regular inspection of the premises by the Fire Marshal, who has the authority to stop the proceedings.
Parking/Driving
All vehicles must be parked, and all equipment set up, off roadways, with adequate room for other vehicles, including large emergency vehicles, to pass. Please drive below the posted speed limit in camp. Faster driving is not only a safety issue, but it raises an inordinate amount of dust. Please be alert to pedestrians walking along the roadways in camp, especially at night. Expo attendees may park along the side of the dirt road that enters Camp Oakes, behind the sign designating where parking begins. When turning off Hwy 38 into the Lake Williams community neighborhood, please drive at or below the posted speed limit of 25mph. Please watch for children, pedestrians and animals while driving through the neighborhood to the camp entrance. Please be respectful of the local residents while driving to and from the Expo. Please maintain quiet; the camp's community neighbors and other early arrivers should not be disturbed. Beginning at 9:00 am on Saturday, people arriving for day use will be directed to designated parking areas.
Door Prizes
Door prizes will be given on Saturday evening and Sunday afternoon  Must be present to receive prizes.  Saturday is for adults, 18 & over and children, aged 6 – 17.  Sunday door prizes are for adults, 18 & over only.
Swap Meet
The Swap Meet will be held Saturday and Sunday in front of the meeting hall. Swap meeters do not need sellers permits or vendor registration.
Beginner's Corner
The Beginner's Corner area at Bose Lodge, and the nearby observing field will feature nighttime observing for those who want guided hands-on experience with their new hobby. This is in addition to the other comprehensive presentations of the Beginner's Corner.
The RTMC Astronomy Expo has added events for the whole family. Enjoy a Family & Youth Activities weekend. Do your kids enjoy movies, journeys through the Solar System, or Cosmic Ice Cream? We're definitely kid friendly.
Camp Oakes has other attractions as well.
Everyone may enjoy the pool, lake canoes, archery, mountain biking (your own bike), wall climbing, and catch and release fishing.
Be sure to check out…
The times and location of Family & Youth Activities listed on the Astronomy Expo Program when you arrive so you don't miss out on anything. See you there!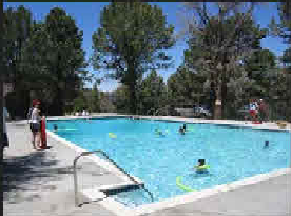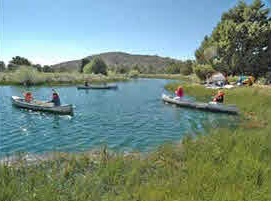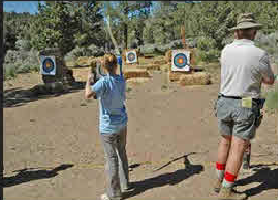 Telescope Merit Awards
All telescopes entered for Merit Awards must be located on the Telescope Field, Telescope Alley, or Meadow. Please contact the merit awards registration desk located outside of Bose Hall next to the information booth prior to setup. Entries will be numbered for identification. Judging begins Saturday late morning. Announcement and presentation of Merit Awards will take place at the Saturday evening program.
The Holmes, Estes, and Tombaugh Awards will be presented Saturday evening.
Astro Imaging Exhibition and Contest
We will feature your Astro Imaging work as part of the Astro Imaging Exhibition in the Pavilion. You are encouraged to bring a print of your favorite image that you have produced since last year's conference in any or all of the five categories. These are Solar System, Deep Sky, Eclipses and Transits, Meteors, Atmospheric Effects, and General (with an astronomical theme). Pictures must be unframed and from 8×10 to 16 x 20 (if matted, do not exceed 16 x 20 mat). Register from Friday at 1:00pm until Saturday at 1:00pm in the Pavilion (in front of the main dining hall). Attendees will enjoy your work and have an opportunity to name their favorites. Awards will be made on Saturday evening.
Questions on the Astro Imaging Contest can be directed to the: Program Chair
Speakers
We are looking for talks related to this year's theme. As usual, we invite you to present information about telescope making, equipment, imaging, outreach, or any and all other aspects of our hobby.
In order to give each speaker sufficient time for his/her presentation, the total number of speakers may be limited. An applicant's topic and abstract need to be approved by the RTMC Speakers Committee prior to scheduling the presentation. Presentations should be limited to no more than 60 minutes, with questions. Applicants will be notified of approval by August 31st. If you would like to make a presentation, lead a workshop, chair a panel, or reserve time for a special interest group meeting, please send an abstract, audiovisual requirements, and a brief (50 words) biography by August 31st to the: Program Chair   The opinions expressed in the talks and workshops are those of the presenters, not of the Riverside Telescope Makers Conference, Inc.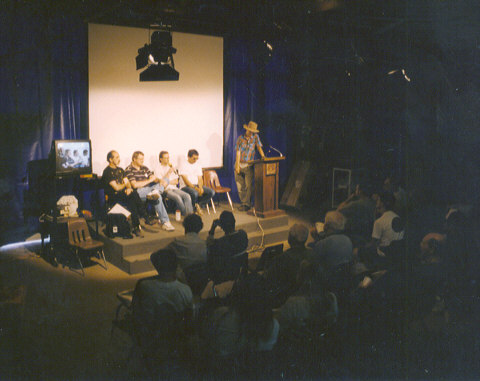 Power for Telescopes and Computers
A limited number of outlets are available for running telescopes or computers ONLY. These outlets are located near the cabins around the camp and at the observatory. You must supply your own three conductor extension cord and use the marked outlets ONLY.
Lighting Considerations
Please use red flashlights and be careful to point them only at the ground, so as not to ruin someone's night vision inadvertently. Remember, those doing astroimaging are extremely sensitive to stray light. Bose Hall is a designated "White Light Area" for the non-astronomers and families who want something to do at night while the astronomers are in the telescope field.
Lasers and Laser Pointers
The use of lasers is STRICTLY PROHIBITED, except for collimation or as a pointer by a speaker in the meeting hall or the Beginner's Corner sky orientation. Big Bear is under the airway leading to Los Angeles International Airport and we must not interfere with aircraft. Thank you for your cooperation.
Video and Photography
Many people make photos, video, and audio recordings at RTMC Astronomy Expo. By entering the RTMC and Camp Oakes grounds, you grant permission for taping and photography, including rights to publication and broadcast of images and audio.